Oh I love fancy dress parties. I love having a theme to a party, and then going all out. I'm not as good as some at the going-all-out bit. Still, if there's a party and there's a theme, I try.
Tony? Not so much. Before he met me, he had five work shirts and none of them had stripes. He didn't do stripes. Or patterns. Or pastels. Thankfully for him, I'm not wild about men wearing pink either (very, VERY few men pull it off with manliness intact, methinks). But yes. I would have to get him pret-ty liquored up for him to walk out of the house as one half of THE best-costumed couple for a fancy dress party, you know what I'm saying?
To be fair, he does make some effort if he likes the crowd. But I usually have to keep it very simple for him. For one church party, he turned up as a baseball player because he's got the gear sitting in the garage. But he usually doesn't bother if the party is held at our place, because he's barbecuing for everyone and he's the host, so he can call the shots. Still, one Chinese New Year party during the year of the Ox, we got everyone to turn up as an Oxymoron, and both of us turned up as "Happily Married".
Anyhoo, the GREAT thing about having Arddun is that I now have a compliant fancy dress partner. Tony is both appalled and relieved. It must be nice to get off the hook, but he's not so sure about Arddun suffering the consequences.
Case in point:
And let's face it. Babies, no matter how ridiculous the costume, still look adorable and sane.
BTW, all this ruminating came about because of this picture:
Which immediately made me run out and want to buy one. Magical Butterfingers Saz was kind enough to point me in the right direction – Etsy, of course. And while I couldn't find the same costume, my 5-minute research brought up some fabulous other choices.
Poor Arddun.
1. You gotta have soy sauce with that.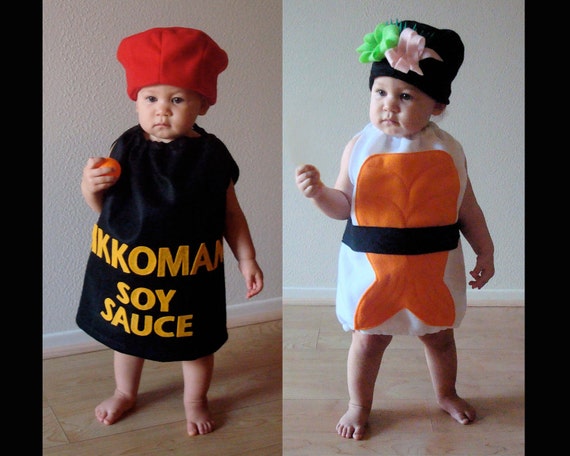 It is for this reason alone that I wish Arddun were part of a twin. Mostly because these costumes don't come in adult sizes. But if they did, I think I might choose to be the Kikkoman bottle. Black is more slimming, and Lord knows I need help with optical illusions now, thanks to post-baby padding. Then again, the sashimi does come with waist-cinching seaweed. *Suck in breath* Tough decision.
2. Little-oh-Leia-hee-hoo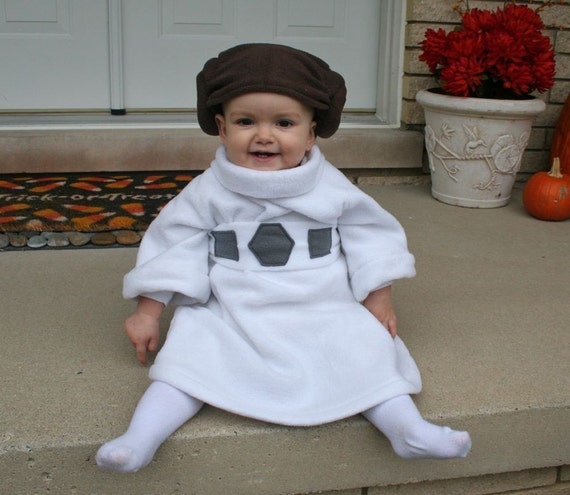 You don't have to be a Star Wars fan to know a little bit about Princess Leia and her is-it-a-croissant, is-it-giant-headphones hairdo. This costume has the added bonus of being perfect for winter and bald babies. Even the daddies might not be averse to this one.
3. The Very Hungry (Knitted) Caterpillar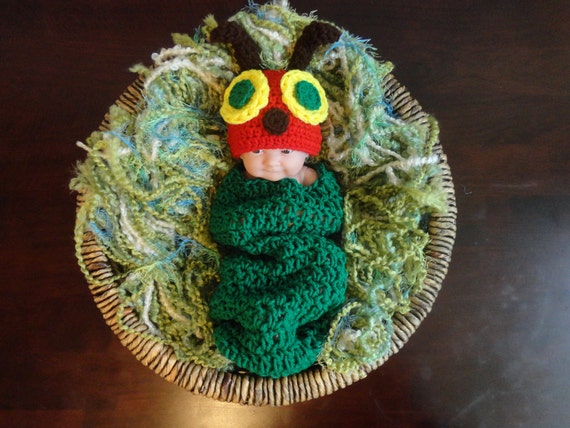 Purely for the gosh-awww factor, I had to include this one because it's the only time a caterpillar could ever look this adorable. I've seen lots of Hungry Caterpillar commercial baby clothes in Target, but nothing quite tugs at the heartstrings like babies in knit.
4. Old McDonald had a farm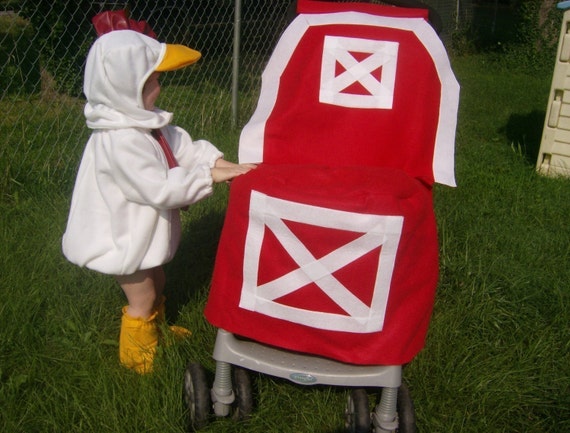 Talk about the whole kit and kaboodle. This costume scores extra points with me because it remembers that "pimpin' the ride" is sometimes just as important. And considering how kids practically live in their prams when they're >1 year, this costume is very clever indeed.
5. Lobster love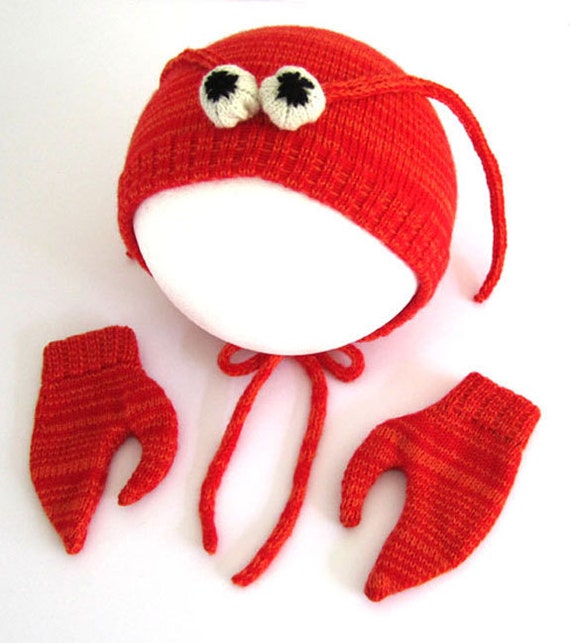 Brought to you by the same brilliant and twisted minds that knitted the shark sleeping bag, this lobster outfit is both practical and effective. Just put on a matching chilli-red onesie, grab a steel bucket, and head out the door.
Why a steel bucket, you ask? I'm so glad you did: